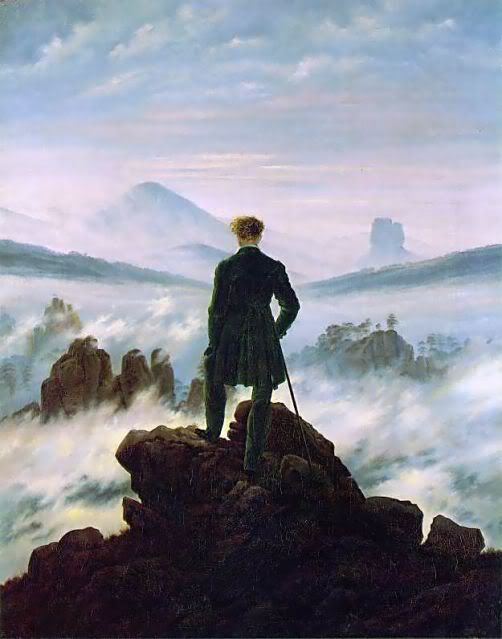 "whereas the beautiful is limited, the sublime is limitless, so that the mind in the presence of the sublime, attempting to imagine what it cannot, has pain in the failure, but pleasure in contemplating the immensity of the attempt"
p.s. this is my computer desktop!
p.p.s. i passed my review. thanks for the good viiiiiibes dudes.
{painting by c. d. friedrich
quote by i. kant}