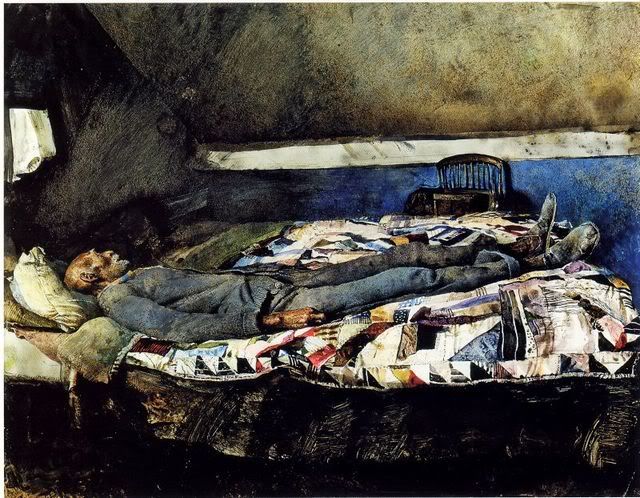 andy wyeth
died today. the entire wyeth family's work has surrounded me throughout my life. my great grand uncle is
howard pyle
, teacher to andy's father
n.c.
and owner to the boots used in
this painting
. my mother grew up in chadds ford right down the street from n.c. wyeth's house and studio.
jamie wyeth
hung out with my uncle and
his friend
taught my mom how to swear. my grandmother used to work at
the brandywine river museum
and knows more about the paintings there than she was allowed to tell. i associate the wyeth's with my mother's side of the family and with my grandmother especially, this just reminds me that she's in her 90's as well. rest in peace, andrew newell wyeth. sigh.
{if i had to narrow it down
i would say that

garret room
[above]
is my favorite
andy wyeth painting.
if you get a chance
to visit the brm
and see it
in person
i highly recommend
that you do.
it is stunning.}