two
more
shows in new york that i would love to see. thankfully i should be able to get them all in during one weekend!
cai guo-qiang
at the guggenheim. i saw video from his 'explosion events' while in berlin last year and as soon as i saw the words 'gun powder drawings', i knew that it had to be the same person. the videos were really beautiful and we watched them many times over.
his installations look to be pretty awe-inspiring as well.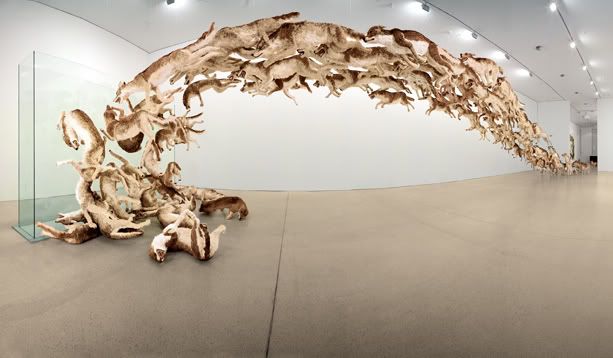 'head on' 99 life-sized replicas of wolves.

the other show is at moma's PS1. entitled
'wack!: art and the feminist revolution'
. the exhibition spans the period of 1965 to 1980 and includes 120 artists and artist groups.
both shows are up until the middle of may so i've got time.