my grandmother and grandfather were birders. their hobby took them all over the word, to each of the 7 continents! i think that because of this i've always had a sort of special scientific interest in birds and someday i would love to take up birding myself. today
jeana sohn
posted these stunning images from a recent article in
audubon magazine
about bird's nests.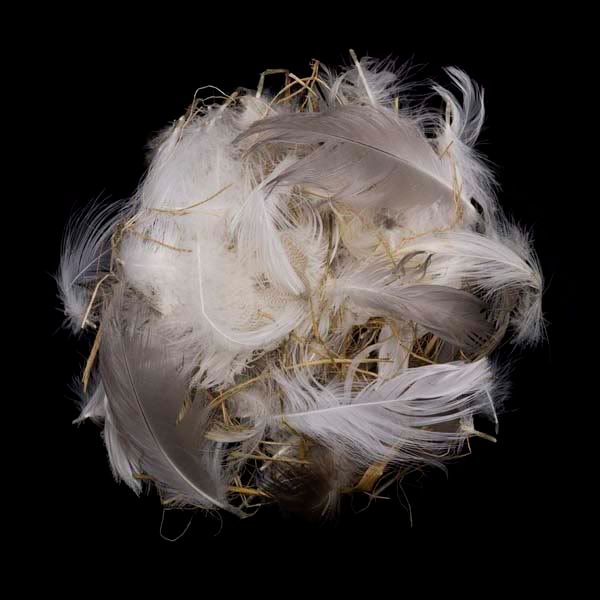 the article is a really great read, especially the section about the actual construction of the nests. when we were young my mom would cut our hair at home and afterwards we'd gather up all of the clippings and throw them off the back porch so that the birds could use them in their nests. i always liked that idea. maybe this weekend we'll go out to
fairmount park
and i'll finally force cris to let me cut his hair and we can throw it out to the birds for their nests and then count as many different species as we can!
edit: i just checked and of course...it's supposed to rain all weekend. so much for that!