so i'm back up north at my parents house and even though i was just here about a month ago it's nice to be home again. however....i really wouldn't mind it if i was spending the holidays in amsterdam. i was there once in novemeber and got to see their christmas parade and everything was all lit up and it was so magical. i think that's when i fell in love. it looked a little like this: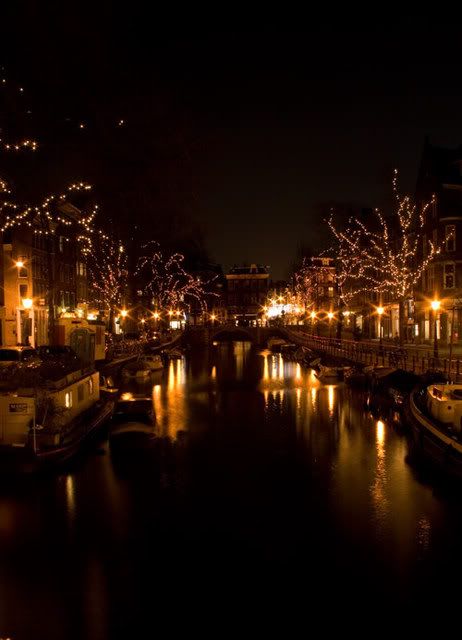 sigh. i've been there
in the springtime
as well and it really is one of my favorite places on earth.